Welcome To Our Official Church Website
Our prayer is that you will be blessed and strengthened by the power of Jesus, and that you will live a life of abundance in fellowship, joy and liberty. Old River Assembly of God Church is here for you. It is not just a church; it is a fellowship of believers coming together to declare the glory of the Lord, and to celebrate Jesus as King. We study the Word, practice what we learn, and in the process grow together. May God richly bless you! May the Lord bless you and keep you! We hope to see you soon!
This main page is a summary of what we have to offer at Old River Assembly of God. More exciting details can be found by hovering over the main headings in the side bar directory or over select titles in the content -
highlighed in red
, and clicking on the sub-directory options.
We hope you enjoy our website.
Remember to visit and like our Facebook Page for up to date information in real time. Being active on our Facebook Page with Likes, Shares, reviews, and comments helps you to help us to tell the world around you about our church. While connected to Facebook, click on the link below and it should take you right to our page.
Contact Information:
Church Location & Address:
Old River Assembly of God Church
40 County Road 401 Dayton, TX 77535
Telephone & Fax: Tel: (281) 576-6003 | Fax: (281) 385-5181
Email:
Old River Assembly of God Church is a Refreshing Difference
Introducing Our Pastor
As the primary teaching pastor, Pastor Dave has a passion for carefully unpacking the truths of Scripture. He has served at Old River Assembly for six years as of November 2015. He and his wife have four children, with 3 currently serving as Children's Pastors. Pastor Dave is a devout musician, and helps to lead worship at the church. He is a loving and compassionate Pastor, with a shepherd's heart. His hobbies include flying remote controlled planes, and shooting sports.
We love our pastor. We believe you will, too!
The mission and ministry of Old River Assembly of God is to worship God, edify the believer, and reach the lost. We seek to glorify our God and Savior, Jesus Christ. We desire to make true disciples throughout all the nations by means of missionary activity and support, to minister the ordinances, to edify believers, and to do all that is sovereignly possible and biblically permissible to magnify the name of Jesus. We desire to love God and to love others.
Our vision is to be seen as a lighthouse of God's Grace, a beacon of hope, a place where the hurting, the hopeless, and the helpless come face-to-face with God's supernatural presence, provision and people who reflect the very loving, serving, caring, miraculous presence of Almighty God, Himself.
Old River Assembly is a place where the believer is challenged, equipped, and encourage to be ALL they were created to be.
We are all continually challenged to do strategic planning for Old River Assembly of God, and evaluate what we do best (strengths), where we can improve (weaknesses,) how we can better reach out community for Christ (opportunities,) and what might the enemy attempt to use to try to stop our efforts (threats.)
Please pray for our church and may God show each of us how to impact more men, women, boys and girls than ever, more effectively than ever.
We Invite you to come and join us!
We are very excited about all the dedicated workers we have here at Old River Assembly of God Church.
Our leadership team recognizes the authority of God, and realizes that we are shepherds who serve under the Chief Shepherd, Jesus Christ. We desire to devote ourselves to prayer and to the ministry of the Word. Our passion and goal is to equip the believers for the work of the ministry until we all attain maturity in the fullness of Christ.
Please click on the sub directory heading for more details or Leadership Team above for more details.
Purpose: Our future is brighter than ever. We are currently raising funds for a new building. The building will be a multi-function building with a gymnatorium and a commercial kitchen. We are all very anxious to move into this phase of our history, but have peace that it will happen God's way, and in His time.
Psalm 127:1 King James Version (KJV) Except the Lord build the house, they labour in vain that build it: except the Lord keep the city, the watchman waketh but in vain.
Please pray with us for God's provision regarding out new church building.
Old River Assembly of God was established November 8, 1945 and has been a lighthouse to our community since the first day. We have a rich history, but what we are most excited about is our future. Pictures of our history can be found on the Old River Assembly of God Facebook Page. A good one to watch is in the video section called "Through The Years."
Below has 3 videos with pictures of our history from 1995 to 2005. They are linked to our Facebook page, so you will need Facebook open to view.
We've come a long way since 1945!
Facebook Link:
Video Through The Years Part 1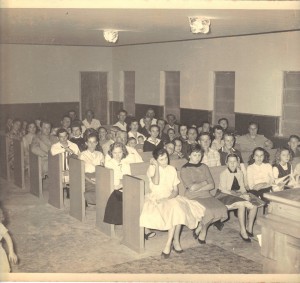 Facebook Link:
Video Through The Years Part 2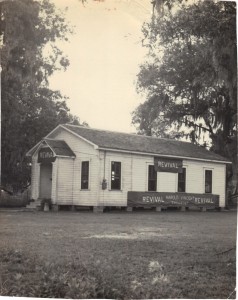 Facebook Link:
Video Through The Years Part 3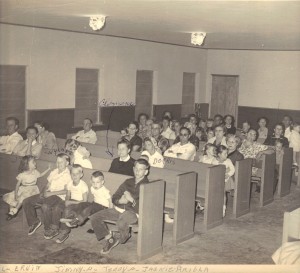 Our church has multiple options where you can learn, serve, and grow. Whether you are a five-year old child, a ninety-five year old grandmother, a busy mom, or a businessman with big responsibilities, we want you to be a part of our vibrant church community.
Jesus told us, his disciples, to make disciples of all nations. One of the most important values of this church is our mission to the world. It begins in our own community, and spreads overseas to every nation. Church members are involved in a variety of ministries from things as simple as washing the church vehicles, to preparing the church bulletins, to teaching and mentoring others.
Below is a summary of the ministries we have at Old River Assembly of God. Hover your mouse over "Ministries" in the side bar directory or over the headings, and click on desired ministry for more details.
All Church Ministries
Purpose:
To give each member an opportunity to grow in God's word in a smaller setting and become more involved and united as they study and discuss God's word. We have a Sunday School option for each age group.
Purpose: The purpose of the Pantry Ministry is to help provide a service to the Boy's and Girl's Harbor Home in LaPorte,TX by picking up food that they cannot use so the food can be used to bless others instead of going to waste. Food is distributed to ministries in our church to support events, to families in our church,
and to the community.
Prayer cannot be overestimated. Prayer moves the hand of God. Our Church is a body of believers dependent upon prayer, and committed to God's sovereignty.
The purpose of the Prayer Ministry is simply to schedule a set day and time for the Prayer Warriors of our church to come together for corporate prayer on a weekly basis.
The Church Sanctuary is open Monday, Tuesday and Thursday at 7 PM for Prayer. Open to everyone. Anyone can come to pray, or you can pray at home, or wherever you are during the same time in agreement with those who are praying at the church.
Those we are in need of prayer are welcome to stop by and request prayer.
Mission Outreach
Old River Assembly of God Church is thrilled to be part of the spread of God's kingdom around the world. We are active in sending missionaries and supporting missionaries with our money and with our prayers. Each year, a small team from our church travels to assist one of our missionaries in practical projects and evangelistic outreach. We encourage all of our people to respond to God's call for laborers, whether it means that they move to a foreign country or live and minister in our own community. Sister Sue Melder is the Mission's Coordinator.
Music & Drama
God-honoring worship is something we strive for. Many church members get involved in our music and drama ministry. Some play their instruments. Some are vocalists. Others are involved in the choir. Still others get involved in drama. These volunteers are an important part of the ministry of our church, using their talents and gifts to glorify God. See Pastor Dave or Sister Wylanda Gigout, if you are interested being involved with music ministry.
Ushers
The usher team at our church fills an important role. They are involved in directing attendees to their seats, ensuring the safety of the building during services, guiding traffic, helping visitors, answering questions, providing direction, unlocking doors, locking doors, and generally ensuring that the service can proceed problem-free. The usher team is a servant-hearted group of men and women whose ministry is integral to church life. See Brother Roy Bullock if you are interested in serving as an Usher.
Media & Technology
Using media to spread the gospel is a privilege of this church. In an age of widespread technology, we have a stewardship to use these tools as best as possible for kingdom purposes. We also maintain an active Facebook for additional church communication. We are looking for servants with website experience to help manage our website and Facebook accounts, and we desire to progress to uploading all of our weekly sermons to our website in quality video and audio formats.
We are also seeking Sound Technicians who can run the sound board during services, or during music practices. Training will be provided. Additionally, we need people willing to serve to help run the PC during service, to put the music & services on the screen. See Pastor Dave if you are interested in Media and Technology.
Marriage Counseling
Marriages can be difficult to maintain. Misunderstanding, confusion, resentment, and anger can flare up in any marriage. Their role in listening, understanding, helping, and encouraging struggling couples has, by God's grace, saved marriages, and repaired relationships. Couples have found fresh hope and new joy in a warm and fulfilling relationship with their spouse. If you need Marriage Counseling, please contact Pastor. Depending on the circumstances, we may help refer you to a dedicated Marriage Counselor.
Reaching Out For Jesus
Old River Assembly of God kicked off a new ministry in 2015. God gave a vision that resulted in the Reaching Out For Jesus Ministry., based on Mark Chapter 16: 15-18. In 2016, the plan is to have outreaches quarterly. This is extending a hand of fellowship and providing food and clothing to those in need in our community.
Click below to view videos:
Adult Ministries
Purpose: The purpose of the Men's Ministry at Old River Assembly of God is: Reaching men through fellowship with one another to reach others for Christ.
Purpose: Reaching, discipling, building wholeness & balance, providing an atmosphere to develop gifts, abilities & relationships, and training women to touch their world for Christ.
Purpose: The largest mission field in America isn't what you would expect. It isn't youth or event kids, yet we offer ministries catered to those age groups. The largest mission field in America is those 50+. Elder Fire is a ministry for those 50+ and we hope you will join us during our special times of fellowship.
Purpose: For singles to connect with each other with a once a month fellowship on Friday nights.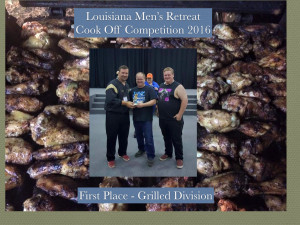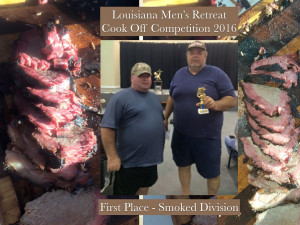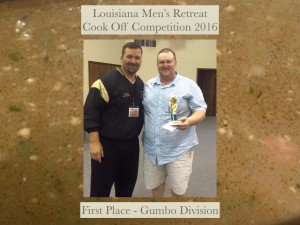 Children and Youth Ministries
Purpose:
Old River Children's Church is Christ Centered & Christ Focused. It is a place of excitement & Joy, where children learn Bible truths in an environment that is both educational and entertaining. Our goal is to PREPARE children to live their entire life for Jesus, rather than REPAIR them later in life. We want the kids in our community to come to the Fountain, and be blessed.
Purpose
:
Our purpose is to try to create an atmosphere each week where teens can come, and feel safe to be who God created them to be. It is also a place here they can be encouraged and charged to continue in a world that confronts them daily with tough challenges.
Purpose: To give boys and girls, moms and dads, friends and family an opportunity to give every month their "change" to change the world. BGMC is touching every area of the world by supplying our missionaries with the supplies and tools they need to reach out to the lost through evangelism and discipleship.
Purpose

:
To provide Christlike character formation and servant leadership development for boys and young men in a highly relational and fun environment. To evangelize, equip, and empower the next generation of Christlike men and lifelong servant leaders.
We need leaders in all age groups. We need born again, blood bought spirit filled Men of God who are willing to step out of their comfort zone and help mentor boys.
Purpose: Mpact Girls Clubs is a program for winning girls to Jesus Christ through love and acceptance. Mpact Girls Clubs provides an environment of support and accountability while helping girls to develop their gifts and abilities. In addition, girls build lifelong relationships with mentors who encourage girls to be spiritual leaders.
In short it is a girl's ministry where girls can make friends, learn about Jesus, and be a part of a club
MEDIA
They say a picture is worth a thousand words. We hope some pictures of our events will help you see that Old River Assembly of God Church is a family worth visiting. Here is some pictures to show you the joy we call the Old River Family.
Click Photo Gallery above to see pictures from a recent Church Picnic.
This is just a sample, with tons more on the
Share The Gospel!
Our church is eager to provide links to our weekly sermons and videos; however, the Serman section is currently Under Construction.
It's simple. It's short. Yet it's incredibly powerful. Proverbs 3:5-6 is one of the most familiar passages in the Bible–with good reason. It sets forth a life-changing truth that is worthy of our attention. Spend three m …
Read more...
---
Read part 1 first, Trust In The Lord.
Proverbs 3:5-6
Trust in the LORD with all your heart, and do not lean on your own understanding.
In all your ways acknowledge him, and he will make straight your paths.
Don't Lean on Your Understanding
The verse involves a positive–something you must do. But it also involves a negative–something you must not do. Don't lean on your own understanding. Basically, the verse is telling us that we ought not to be self-reliant. We cannot pursue a course of action, a financial decision, a business move, a relationship, or an educational choice, simply based on our own understanding. It must be founded in our trust in God.
Self-reliance is such a deceptive trap. We begin to pride ourselves in something–our savvy, our looks, our intellect, our spirituality, our family, whatever. And when we do, it takes away our trust in the Lord. It has become trust in self. The result is a dangerous compromise that will lead to destruction.
Read more...
---
Schedule of Services & Event Calendar
Sunday School: All ages: 9:45 a.m.
Worship Services
Sunday Morning Worship: 10:45 a.m.
Sunday Evening Worship: 6:00 p.m.
Wednesday Bible Study: 7:00 p.m.
Just for the Kids on Sundays:
Children's Church 10:35 a.m.
Boys: Royal Rangers (Adventure & Expedition Rangers (6th Grade through High School) 6:00 pm in annex
Just for the Kids on Wednesdays:
Girls: Mpact Girls Ministry (Preschool through 8th grade)
Boys: Royal Rangers (Ranger Kids K-2nd Grade) & (Discover Rangers 3rd through 5th grade)
Youth (ages 13-18): Wednesdays, 7 p.m. in Fellowship Hall
Prayer Meeting: 7 p.m. in Main Sanctuary Monday, Tuesday and Thursdasy
Old River Assembly of God Food Pantry: Two Wednesdays per month at 1:00 p.m. (Please call the Church office for specific dates and more info)
If you are a regular contributor to Old River Assembly of God, please consider to register.
Together, we are spreading the good news. Thanks for partnering with Old River Assembly of God!
Office Hours: Monday, Wednesday & Friday: 10 AM to 3 PM
Telephone & Fax: Tel: (281) 576-6003 | Fax: (281) 385-5181
Email: oldriverassemblyofgod@yahoo.com
If the case of death or emergency please contact our senior pastor or the church. Pastor Dave 417-262-0440
Church Location & Address:
Old River Assembly of God Church
40 County Road 401 Dayton, TX 77535
ShareFaith is the place for Christian clipart, sermon and worship PowerPoint templates and video splash screens for your Church or ministry.